Reclaimed, Recycled and Repurposed
It's all personality and creativity, no waste and no harm. Not simply useful objects, but conversation pieces as well!
Bicycle Rim Bar Table sports a perfect theme for the cyclist (and anyone else) who likes to socialize. All metal. 25 1/2 x 25 1/2 x 44h.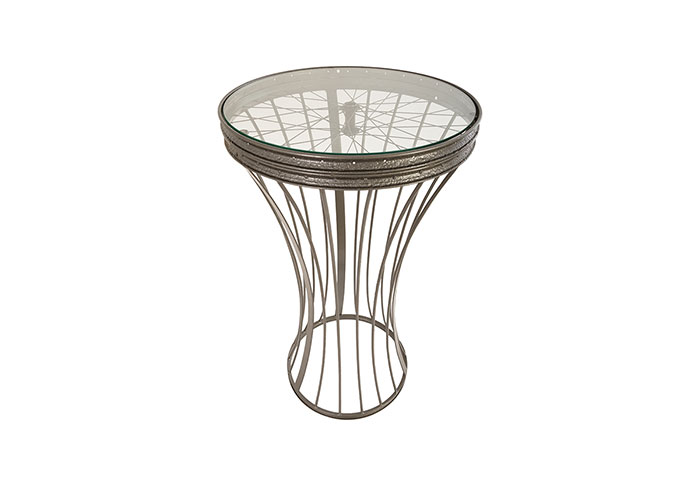 Wood Butterfly Bar Table. Another high-top gathering table with a very different look! Three sculpted sections render it most comfortable to claim your own space. Wood .Also available in resin for outdoor use. 36 x 36 x 42h.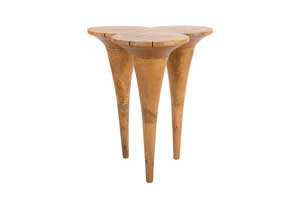 I-Beam Wall Shelf in "rusty resin" mimics the real thing perfectly; just much lighter to hang! 60w x10d x 9 1/2h. o