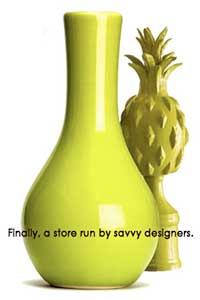 retail studio
The Design Essence Retail Studio offers an impressive and ever-changing selection of fascinating and eclectic home furnishings and other objects d'art. The studio is brimming with eye-catching, often whimsical arrangements suggesting attractive juxtapositions and groupings for one's home.
Further separating Design Essence from the larger, retail home furnishing stores is a sterling level of client service and the fact that the studio is a veritable treasure trove. A richly curated showcase mixes vintage pieces with new wares and unique designer furniture from specialty manufacturers, importers and the most talented of artisans - all making for an interesting selection you won't find elsewhere.
Visit Design Essence to discover novel, curious, one-of-a-kind gifts. Or bring your wish list in and we'll special order what you're looking for!
Designers are on hand to assist clientele with design solutions, decorating ideas or more information about a particular piece. This little gem sits on a corner in one of Old Saybrook, Connecticut's busier shopping districts ~charming Main Street~ and is open Tuesday through Saturday and by appointment.