Our brass Gravitas Bottle Opener with its own leather case is indeed that and the perfect gift for those that care to open bottles in style!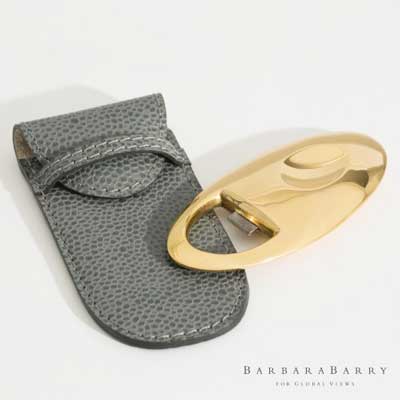 This silver leaf resin Black Tip Reef Shark makes quite the statement on your wall, especially if he can be accompanied by other species of fish- we've an entire collection to offer!
As shown: 46w x 16d x 14h.
Inspired by the magnolia flower, these Italian Ivory Ceramic Wall Pieces double as platters (20 1/2 diameter x 4 d) or bowls
(13 1/2 diameter x 4d and
9 diameter x 3 1/2d).